ΜΕ ΕΛΛΗΝΙΚΟΥΣ ΥΠΟΤΙΤΛΟΥΣ
Εναλλακτικά μπορείτε να κατεβάσετε το Ελληνικό popcorn time.
Διάστημα: 1999 1x1
Breakaway
In September 1999, John Koenig reports to Earth's Space Research Centre at Moonbase Alpha as its new commander. A strange sickness is killing some of the Moonbase Alpha crew. Commander Koenig's investigation reveals that the source lies at Nuclear Waste Disposal Area 1 caused by excessive magnetic energy fields. The continuous build up of energy shortly causes massive explosion clusters that knocks the moon off orbit into deep space.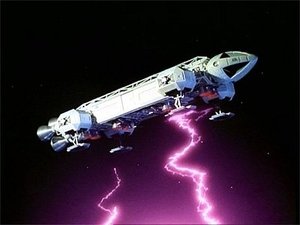 Sep. 04, 1975