ΜΕ ΕΛΛΗΝΙΚΟΥΣ ΥΠΟΤΙΤΛΟΥΣ
Εναλλακτικά μπορείτε να κατεβάσετε το Ελληνικό popcorn time.
Διάστημα: 1999 1x13
Matter of Life and Death
A lush Earth-type planet holds the promise of a new home for the people of Moonbase Alpha. When the reconnaissance Eagle returns, it carries an unexpected passenger: Helena's husband, who died five years ago. The mysterious Lee Russell tells the Alphans that death awaits them on the new planet. The Alphans ignore his warning and unknowingly descend into a world of antimatter.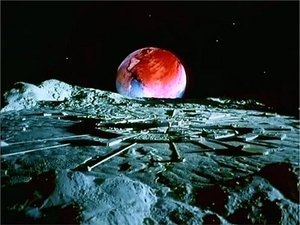 Nov. 27, 1975