ΜΕ ΕΛΛΗΝΙΚΟΥΣ ΥΠΟΤΙΤΛΟΥΣ
Εναλλακτικά μπορείτε να κατεβάσετε το Ελληνικό popcorn time.
Διάστημα: 1999 1x15
The Full Circle
When exploring a habitable planet, members of the Alphan survey party vanish without a trace. Are they the victims of an indigenous tribe of Stone Age humanoids? The mystery deepens when a dead caveman is found to have capped teeth. Others soon notice the primitive cave chief and his mate bear an uncanny resemblance to the missing John Koenig and Helena Russell.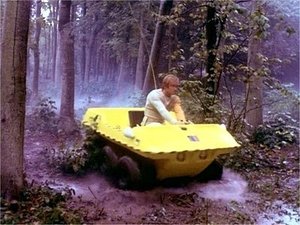 Dec. 11, 1975