ΜΕ ΕΛΛΗΝΙΚΟΥΣ ΥΠΟΤΙΤΛΟΥΣ
Εναλλακτικά μπορείτε να κατεβάσετε το Ελληνικό popcorn time.
Διάστημα: 1999 1x17
The Last Sunset
Anonymous alien benfactors provide the wandering Moon with a breathable atmosphere. The Alphans rejoice as they realise they have a wonderful new home in their own backyard. Preparations are made to settle and begin building a new civilisation on the Moon's surface. Koenig is suspicious of the aliens' motives, wondering how long this generous gift will last.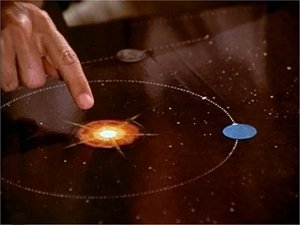 Jan. 01, 1976